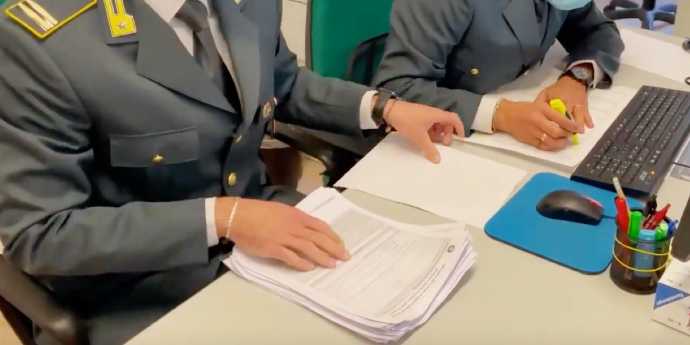 Another 22 irregular workers have been identified by the soldiers of the Guardia di Finanza of the Provincial Command of Foggia :
According to what has been learned, in recent days, the financiers have managed to identify the "black" workers – some of whom are even recipients of basic income – in hospitality and industrial businesses located in the municipalities of Manfredonia, San Severo, Cerignola, Monte Sant'Angelo, Vieste, Torremaggiore and Apricena . The checks by the military of the economic and financial police also involved the professional activities of the province in respect of which, after a targeted analysis activity conducted on the basis of the findings in the records and consultation of the databases, in-depth checks were carried out aimed at verifying the volume of achieved business. In particular:
in the case of a law firm in the municipality of San Severo , revenues not declared to the tax authorities were reconstructed for 160,000 euros and VAT violations were ascertained for 75,000 euros ; with respect to another legal professional from Vieste , on the other hand, the largest taxable base found was 85,000 euros , while in the case of a lawyer from Cerignola , the revenues concealed from the Treasury and the VAT violations were found to be over 350,000 euros . The Guardia di Finanza has also ascertained violations against two accountants from Foggia and Cerignola, with a higher taxable base recorded overall for over 200 thousand euros. Moreover, against a notary's office in Foggia, deeds of deeds, mortgages, donations and exchanges were invoiced to a lesser extent, with the reconstruction of higher revenues for 240,000 euros.
Regarding the PugliaReporter.com blog , we remind you that it is possible to receive all the news in real time from Telegram by registering at the following address > https://t.me/pugliareporter < from Instagram at the following address > instagram.com/puglia_reporter < as well as from Facebook by clicking " like " on Facebook.com/PugliaReporter and from Twitter at the following address > twitter.com/pugliareporter < . Also through Telegram it is also possible to send us reports in real time also withvideos and photos . It is also possible to write to us via Whatsapp to send us reports also with photos and videos by clicking here and subscribe to the Whatsapp group to receive our links by clicking here .