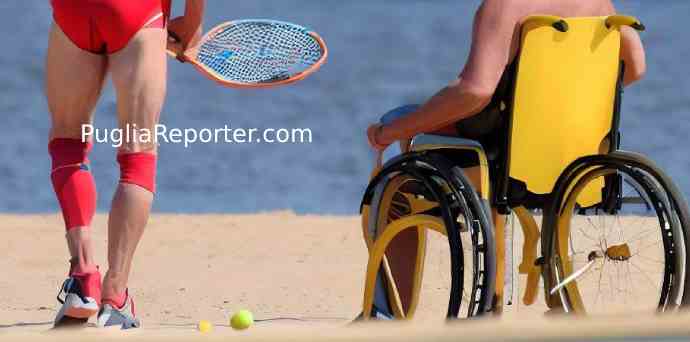 The images shot in a well-known Apulian seaside resort that show an elderly gentleman playing with another elderly man in a wheelchair warm the heart :
According to what has been learned, the video – shot on the beach of Barletta – has acquired thousands of likes, inevitably launching a profound message addressed to the entire population, often distracted by summer social life and little attention to the weakest. Obviously, it's important not to lump everything together if we consider positive episodes like this one. Loneliness is a serious problem that can negatively impact the physical and mental health of older adults . It can lead to depression, anxiety, memory problems and cognitive difficulties. It can also increase your risk of heart disease, stroke, dementia and even premature death. Therefore, similar initiatives aimed at inclusion help us hope for a better future. The link to the video posted on the web:
CLICK HERE TO VIEW THE FILM PUBLISHED ON INSTAGRAM
Regarding the PugliaReporter.com blog , we remind you that it is possible to receive all the news in real time from Telegram by registering at the following address > https://t.me/pugliareporter < from Instagram at the following address > instagram.com/puglia_reporter < as well as from Facebook by clicking " like " on Facebook.com/PugliaReporter and from Twitter at the following address > twitter.com/pugliareporter < . Also through Telegram it is also possible to send us reports in real time also withvideos and photos . It is also possible to write to us via Whatsapp to send us reports also with photos and videos by clicking here and subscribe to the Whatsapp group to receive our links by clicking here .