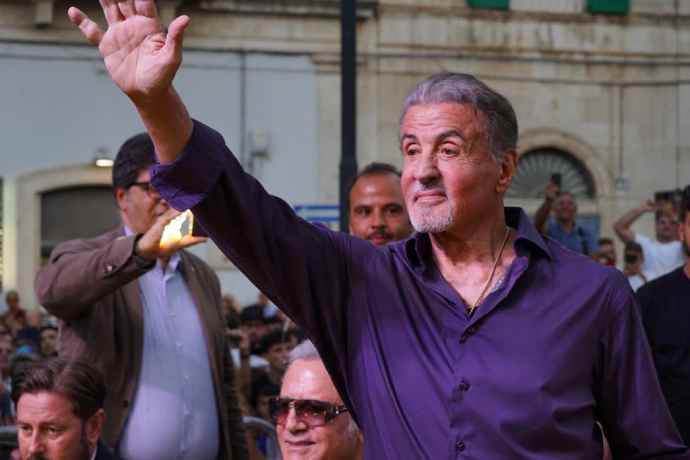 Hollywood star Sylvester Stallone and his brother Frank , a well-known musician, actor and songwriter, are honorary citizens of Gioia del Colle . The honor was presented in the evening by Mayor Giovanni Mastrangelo during a public ceremony in Piazza Plebiscito to the two artists, who were visiting the places where their paternal family lived before moving to the United States of America: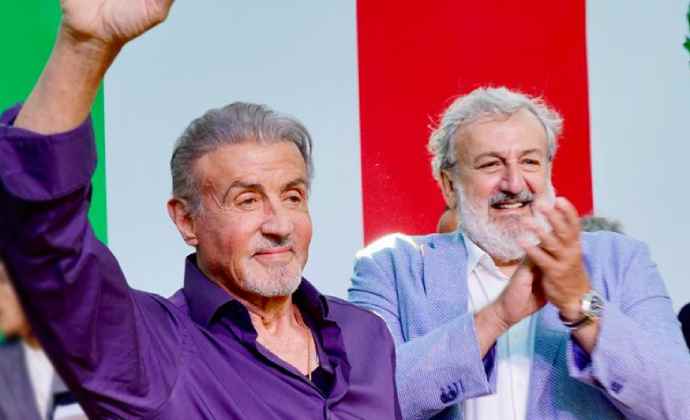 Present at the ceremony were the president of the Puglia Region Michele Emiliano and, representing the Apulia Film Commission , the president Anna Maria Tosto and the general manager Antonio Parente . For the occasion, President Emiliano brought the famous actor the greetings of all the people of Puglia: " The presence of Sylvester Stallone in Gioia del Colle, its country of origin, excites all the Gioiesi and all the Apulians. The search for lost time is always one of the most moving and interesting things in the life of each of us. Gioia del Colle is my mother's hometown, so I, like Sylvester Stallone, owe my birthplace to this wonderful city. We are honored by the presence of such an important person, capable of making cinema a moment of revolution, of passion for all of us. His films are not seen just once, they are seen continuously and are seen again even when they are known by heart and it is the sign of success and humility, of a determination and ability to work that is typically Apulian".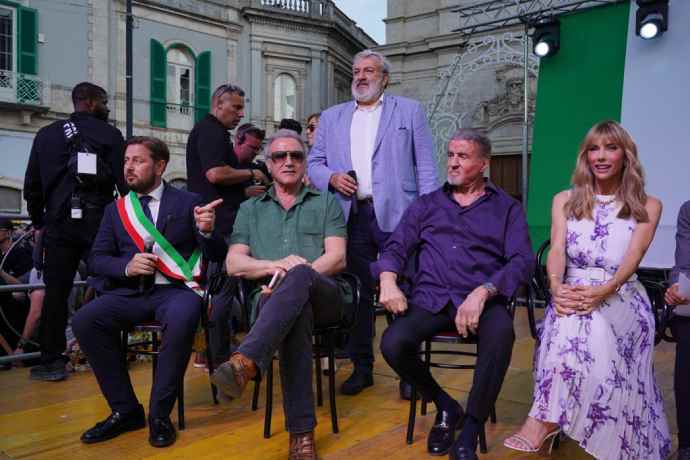 "It is a historic day for all of us – declares the mayor of Gioia del Colle Giovanni Mastrangelo – The beautiful thing is that, despite having reached the pinnacle of success, Sylvester and his brother have never denied their Gioia origins. This strong bond is a source of pride for all of Puglia and for all those immigrants who left our country in search of fortune in the 1930s and therefore they represent a positive model of those who, starting from scratch, were able to achieve fame and celebrity." . In this regard, below are the links to some videos:
Sylvester Stallone at Gioia del Colle, the comment of the Puglia Region Michele Emiliano – video link:
Sylvester Stallone in Gioia del Colle, the Mayor's comment – video link:
Regarding the PugliaReporter.com blog , we remind you that it is possible to receive all the news in real time from Telegram by subscribing to the following address > https://t.me/pugliareporter < from Instagram at the following address > instagram.com/puglia_reporter < as well as from Facebook by clicking " like " on Facebook.com/PugliaReporter and from Twitter at the following address > twitter.com/pugliareporter < . Also through Telegram it is also possible to send us reports in real time also withvideos and photos . It is also possible to write to us via Whatsapp to send us reports also with photos and videos by clicking here and subscribe to the Whatsapp group to receive our links by clicking here .